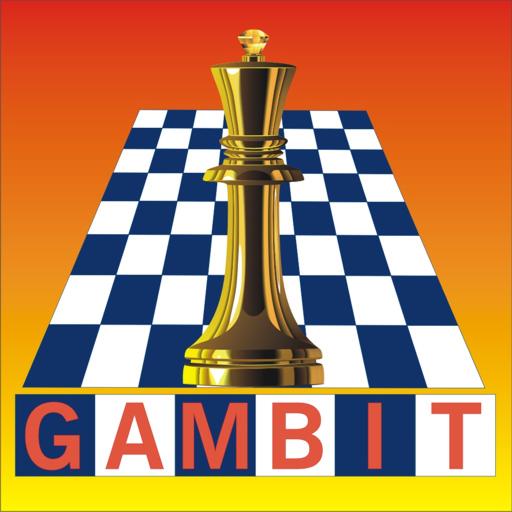 In the past ten years (approximately) the digitalized form of chess books, so called "e-books" are on their way to overtake the old-fashioned printed version of a book. The idea is as simple as it is brilliant. By digitalizing the pages and arranging them to form an ebook one can easily save costs as well as save some books from extinction. Yet, the idea of digitalizing was not exhausted. With the development of smartphones and 'apps' in particular the idea of combining a digital chess book with a digital chess board entered the scene and cauzed a whole avalanche of applications which allow you to easily read and play the moves of your beloved chapter.
For me as an active player, trainer and reviewer, chess ebook reader must fullful certain qualities and requirements. The three most important being:
legibility

simplicity
extensibility
Let me first explain why I consider these three the pillars of an ebook reader (app).
First and foremost the legibility, the possibility to read the content without hurting your eyes or transcribing a compeltely exotic font is something that forms the basement for further reading. If you frighten your readership before they even finish the introduction you definitely did something wrong. That's why having a pleasent font as well as a readable design which supports you in your duty is key to a successful ebook app.
The second pillar, simplicity, is another key word nowadays. Past are the times in which we needed a book that thick we could easily change our car wheels by putting it underneath, just to know how our electric tooth brush is supposed to work or being handled.
And last, but not least, the possibility to extend your virtual library. For those who vary their openings a lot as I do and have to read chess books basically 24/7, an ebook reader is more likely to become your smaller sibling if it can easily add new books so you can read it whenever you want and wherever you are. Trying to isolate yourself from your competitors by denying the addition of their books is as outdated as carrying around six or seven tomes of chess informators with you. It is understandable, but not practical and favourable.
Still, what am I actually writing about? As you might have guessed by now, it is an app. An app and an ebook (chess) reader. The main subject of this article, despite the lenghty introduction, is an app called "Gambit Chess Studio". The legendary chess publisher Gambit Publications, as many others, have noticed the current trend and demand of ebooks and developed an app with which you can both, read chess books and play the moves on a board in one single app. My aim with this article is to see, whether the app matches my expectations and whether I can recommend this app to you, my dear readers.
So let's get started….
The following part might resemble some sort of manual, but I found it hard to write in a different style, so please forgive me. If you open the app, the first you see is the following screenshot
The main screen is designed as simple as it can be (this is a huge plus!!) and everything you need at the beginning is there. You have a shelve with all your installed books from which you can choose as well as the possiblity to browse through new books which you might consider purchaing and those you already dumped, yet cannot completely let go of.
Gambit Publications has been one of the leading publishers in chess literature for many years and therefore has a very book portfolio of books from which you can choose from. The big question, however, is, how the interface looks like if you open a book and start using it.
As you can see, the layout of the app is quite simple and easily understandable. On the left-hand side you've got the book and the content and on the right the board with some navigation tools as well as a variation box.
The content page consists of the individual chapters as well as hyperlinks that bring you immediately to your favourite game. It is as easy as it can get (remember, this is something we want… simple things that work). Lets go a step further and see, how a chapter looks like.
One of my very own favourite topics, the minority attack, shall serve us as a sample. The content is exactly the same as in the book. The font and the layout is as superb as it can be and is exactly what readers of Gambit books are used to see. This is a role model of how chess books should be designed. In the screenshot below you can clearly see the game Van Wely – Short, Wijk aan Zee 2010, which featured the Carlsbad variation of the Queen's Gambit Declined. This opening is known for the typical plan of the minority attack in which white plans to use his 2 pawn minority to attack the black majority in order to lay open some weaknesses which he later plans to attack. The app allows you to play over the moves by either using the arrows on the right-hand side or by touching the moves manually on your smartphone / tablet. By the way, I'm using an ASUS Transformer tablet (might come in handy knowing which device I'm currently using). Also, using the arrows, allows you to easily navigate through the main lines and the sub variation which are all perfectly displayed at the board next to the book content. In terms of legibility and simplicity a definite plus! Easy to use and pleasent to read!
In the last screenshot (above) you can see the variation box in use. At a crossroad you are free to choose whether to follow the main line or a variation which explains certain features and tells you something about the reason or purpose behind a certain variation. By touching the line or using the navigation pad you can enter or leave a certain branch.
The navigation bar at the top of the app allows you to quickly jump within the content of a book. With the individual buttons you can either jump from chapter to chapter or moving forward to the next game / diagram. That way you can easily access, check and maybe even compare positions which are relevant for, say, the minority attack. You are also able to search for specific key words using the symbol on the right.
Last, but not least, you are free (more or less) to change the design of the app. You can decide whether to have the board on the right and the text on the left or vice versa. You can also determine the size of the text, diagrams or line spacing. Additionally, if you read a repertoire book for black you can easily flip the board and perceive it as if you would in a real game.
All in all it seems like a good app. However, there is one drawback which I have to mention. The three pillars which I mentioned in the introduction: legibility, simplicity, extensibility   are really key, yet only two matched my expectations. In terms of legibility and simplicity the app is just superb! However, concerning extensibility is seems to be restricted. I (at least while testing the app, so please feel free to send me a latter or mail if I'm wrong) was not able to add books which were not part of Gambit Publications. This might sound not terrible for an app which is run by this publisher, but in terms of making this app a favourite and an app to be a major part of your training, it seems to be the wrong approach. This app has the potential of becoming a key part of everyone's training. However, there is absolutely nothing wrong with allowing other books to be added to this app. There are apps available that feature this already and in order to really make it to the top, this app has to be less conservative, but liberal when it comes to competition.
My overall assessment of this app: 3,5/5
+
legibility
simplicity
-
extensibility
Lukas Wedrychowski
DailyChess.org  - www.dailychess.org